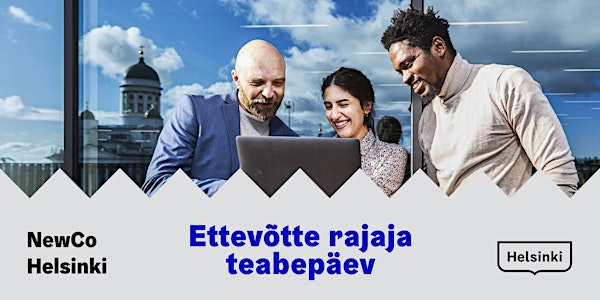 Ettevõtte rajaja teabepäev 16.11.2022
Eestikeelne seminar on mõeldud neile, kes planeerivad ettevõtte asutamist Helsingi piirkonnas ja soovivad lisateavet ettevõtlusest Soomes.
When and where
Location
Malminkatu 34 34 Malminkatu 00100 Helsinki Finland
About this event
Ettevõtte rajaja teabepäev 16.11.2022, kell 13:00 – 14:45
Teabepäev sobib nii Soomes elavatele eestlastele, kes soovivad ennast ettevõtjana proovile panna, kui ka Eesti ettevõtetele, millede strateegiasse kuulub tegutsemine Soome turul.
Korraldame tasuta teabepäeva Malminkatu 34, 00100 Helsinki, 2. korrus, Tammi klass.
Ajakava:
13:00 Praktilised juhised ettevõtlusega alustamiseks Soomes
Valdar Liive, NewCo Helsinki ettevõtlusnõustaja
Toivo Utso, NewCo Helsinki nõustamistiimi juht, kaasettekandja
NewCo Helsinki teenused
Äriidee
Ettevõtlusega alustamise variandid
Asutamise etapid
Äriplaan
Ettevõtluse vormid
Kasumlikkus
Maksustamine, käibemaks, tulumaks
Kindlustused ja tegevusload
Finantseerimine
Stardiraha
13:50 Äriühingu asutamine ja omandamine Soomes. Uut Soome seadusandluses
Kalle Pedak, vandeadvokaat (Eesti), EU-asianajaja (Soome), Hedman Partners
Soome ja Eesti seaduste erinevused
Ettevõtluse variandid:
piiriülene tegevus
äriühingu või filiaali asutamine
äriühingu osade või äritegevuse omandamine
Osanike leping – millal ja milleks?
Äriühingu juhtimine. Juhatuse ja tegevdirektori pädevus ja vastutus
14:40 Kokkuvõte ja seminari lõpetamine
NB! Küsimusi on võimalik saata juba enne seminari valdar.liive@hel.fi
Peale koolitust alustage äriplaani kirjutamist ja leppige kokku aeg individuaalseks nõustamiseks.
Registreeru! Osalemine on tasuta!
Tere tulemast osalema NewCo Helsinki "Ettevõtte rajaja teabepäeval"!
Kuidas kohale tulla: Malminkatu 34 asub Kamppi piirkonnas, Kamppi metroojaamast jalutab sinna ca 6 minutit. Vaata allolevat kaarti.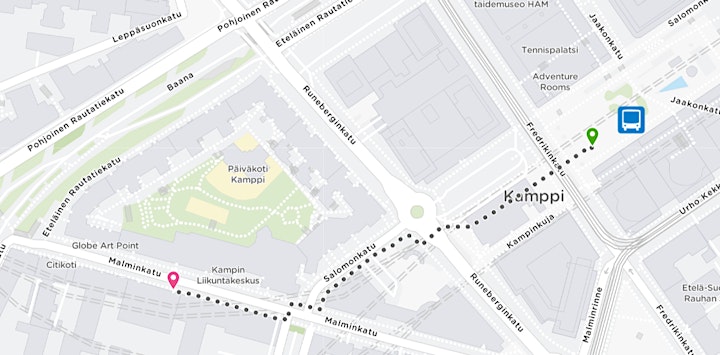 ************************************
NewCo Helsinki uses Eventbrite for event registration. When you register for our events, we collect your name and email address. You can also subscribe to our newsletter.
We use the information to keep track of the number of participants and for sending you the information needed for participating in our events, e.g. links and potential changes. We also collect feedback from the events. We do not forward the information we collect on Eventbrite to others.
NewCo Helsinki stores the data it collects in the service for 12 months. If you wish, you can create your own profile in the service, which allows you to manage your registrations yourself (incl. the removal of your data). However, registering for NewCo Helsinki events does not require creating a profile.
*********************************