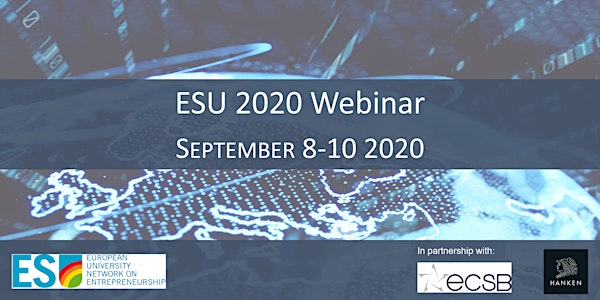 ESU 2020 Webinar Session Three
ESU 2020 Webinar Session Three
By ESU in collaboration with ESCB
Date and time
Wednesday, September 9, 2020 · 12 - 1:30am PDT
About this event
Publishing in Entrepreneurship Theory and Practice
How can you publish in top-tier entrepreneurship journals? Professor Joakim Wincent from Hanken School of Economics and the University of St. Gallen will shed light on the issue from the perspective of Entrepreneurship Theory and Practice, a leading entrepreneurship journal where he acts as an editor. This session will cover some central elements of publishing success, such as framing, formulating theoretical contributions, and future trends in research methods and is followed by Q&A. The session is hosted by Hanken School of Economics.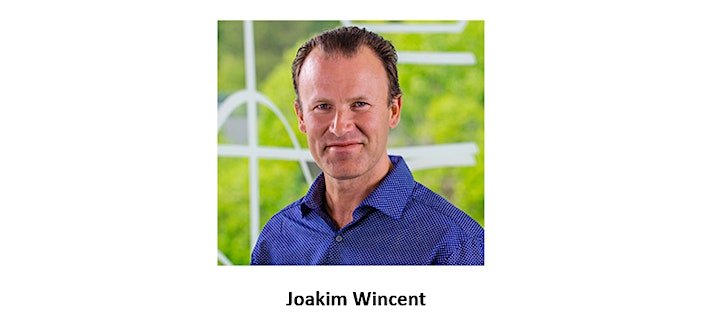 Speaker Bio
Joakim Wincent is professor of Entrepreneurship and Innovation at Hanken School of Economics and University of St. Gallen. His current research focuses largely on AI, strategic interfirm relations, corporate entrepreneurship and influences of psychological constructs on innovative processes and performance. He is also interested in measurement developments. He has published around 200 journals articles in journals such as Academy of Management Review, Strategic Management Journal, Harvard Business Review and MIT Sloan Management in addition to leading entrepreneurship journals such as Journal of Business Venturing and Entrepreneurship Theory and Practice. He was awarded best reviewer of Journal of Business Venturing last year and is an editor at Entrepreneurship Theory and Practice. He has been awarded the "Idea Award" of the Academy of Management and is ranked among the top 100 list of most influential Swedish social science researchers.
About ESU
ESU (The European University Network in Entrepreneurship) is an academic "community of practice" that values democratic dialogue between PhD students, researchers and professors. ESU organizes a yearly conference and doctoral program in addition to its ongoing shared research activities and publication processes.
Due to the COVID-19 pandemic, this webinar consisting of five online plenary sessions is organized in place of the physical event planned to be hosted by Hanken School of Economics in Helsinki Finland. ESU thanks the generous support from the Jenny and Antti Wihuri Foundation and the Foundation of Economic Education which enables offering the webinar free of change to participants.
For additional information about ESU and the Webinar, please refer to ESU's website or reach out to us via email at esu@hanken.fi.
More ESU 2020 Webinar Sessions
Please also join us for the following additional sessions: