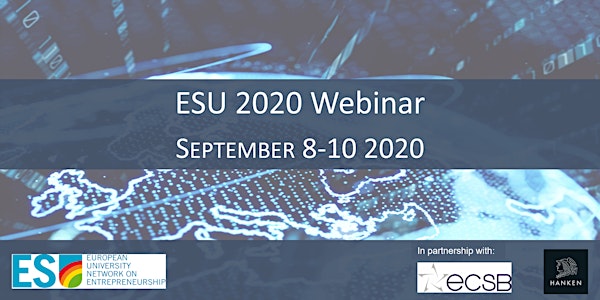 ESU 2020 Webinar Session Five
ESU 2020 Webinar Session Five
By ESU in collaboration with ESCB
Date and time
Thursday, September 10, 2020 · 12:30 - 2am PDT
About this event
Conducting Literature Reviews and an Introduction to Meta-analysis
The ability to take stock of existing research is central to nearly every research project and an indispensable element of any researcher's core skill set. Yet traditional 'narrative' reviews can end up with narrow and biased views of the research at hand. Join this session led by Associate Professor Nina Rosenbusch from Wilfrid Laurier University and Professor Markus Reihlen from Leuphana University to visit the best practices for literature reviews, and to receive an introduction to how meta-analyses – both quantitative as well as less-known qualitative ones – are conducted. The session is hosted by Leuphana University at Lüneburg.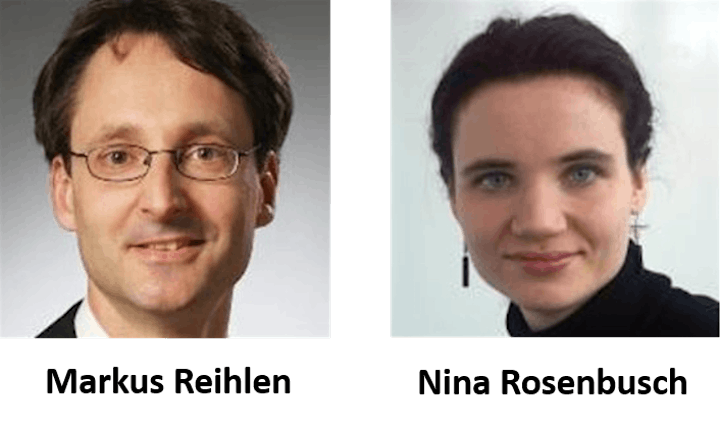 Speaker Bios
Markus Reihlen is Professor of Strategic Management and Vice President at Leuphana University of Lüneburg. He is the author and co-editor of eight books and over 70 articles and book chapters. His academic work has appeared in such journals as Accounting, Organization and Society, Journal of Management Studies, Industrial Marketing Management, and Research in the Sociology of Organization and has been recognized with eight Best Paper Awards from the Academy of Management, the Strategic Management Society, and the Academy of Marketing. He serves on the editorial boards of the Journal of Management Studies and the Journal of Professions and Organization. Together with colleagues from Leuphana, he recently acquired a large research project on "Digital Entrepreneurship" from the European Regional Development Fund and the State of Lower Saxony.
Nina Rosenbusch is an Associate Professor at the Lazaridis School of Business and Economics at Wilfrid Laurier University in Waterloo, Canada. Her research interests are at the intersection of entrepreneurship, international business, and strategic management. In terms of methods, Nina specializes in meta-analyses. Her work has been published in journals such as Journal of Management, Journal of Management Studies, and Journal of Business Venturing. Together with her co-authors she has received the SITE Best Paper in Innovation Management Award in 2019 and the Journal of Small Business Management Award for Excellence in Research on the Topic of Public Policy in 2014. Nina serves on the editorial board of the Journal of Business Venturing.
About ESU
ESU (The European University Network in Entrepreneurship) is an academic "community of practice" that values democratic dialogue between PhD students, researchers and professors. ESU organizes a yearly conference and doctoral program in addition to its ongoing shared research activities and publication processes.
Due to the COVID-19 pandemic, this webinar consisting of five online plenary sessions is organized in place of the physical event planned to be hosted by Hanken School of Economics in Helsinki Finland. ESU thanks the generous support from the Jenny and Antti Wihuri Foundation and the Foundation of Economic Education which enables offering the webinar free of change to participants.
For additional information about ESU and the Webinar, please refer to ESU's website or reach out to us via email at esu@hanken.fi.