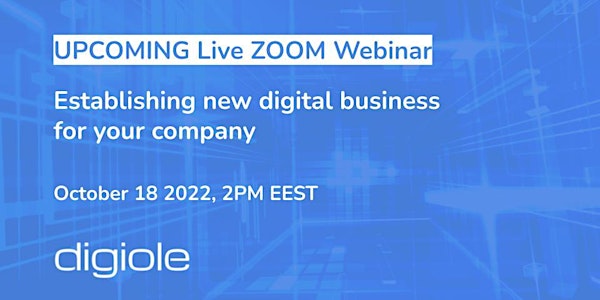 Establishing new digital business for your company
Design, validate and transition into digital business. Globally validated strategies, plans and tools
Refund Policy
Contact the organizer to request a refund.
Eventbrite's fee is nonrefundable.
About this event
ABOUT THE WEBINAR
Everything will be disrupted (enabled by internet and constant flow of new digital technologies) and organizations in any industry are faced with two choices: be disrupted by others, or transition to disruptor yourself. 70% of enterprise CEOs are looking into transforming their organization into a digital business. You can't inject innovation and 'digital DNA' to your old organization. Traditional digital transformation strategy has less than 30% success rate and a) limits your new digital business potential and b) puts your currently working business into unnecessary risk. It is time to avoid digital transformation biggest pitfall to operate digital models with analog mindsets, organization, culture and metrics.
For almost 25 years building and running technology-based companies and more than 10 years assisting in developing ecosystems globally, Digiole team is now unlocking tried-and-tested strategies, implementation failures and exclusive industries insights, validated tools and tips to help SMEs to establish a solid foundation their transition to the digital economy while protecting what the value most: the current company.
This live webinar will offer you a full business view, focus and clarity on what is needed to establish your company's first digital business while minimizing the unknowns.
The Agenda: what will you learn in this webinar
Why to take action now
Digital Business Models
Innovation inside and outside the company
What is Digital DNA in a company? Analog vs digital organizations in practice.
The biggest digital opportunities in B2G, B2B, B2C and in combinations of these.
Identify and address the key legacy elements of your current company
Approach to protect the current company
Transition to digital phases
Designing the organisation
Teams, Operations and Tooling
Methodical application (incl. practical examples)
Q & A
This session will be delivered via Zoom. This session will be recorded but only available to those who attend .
Some key reads from our content hub:
What you will get at the end of the webinar
Save valuable time & energy by gaining focus & clarity
Have a clear pathway to initiate the transition to digital
Increase the likelihood of success in your digital transition journey with tested strategies, processes, plans and tools.
A personalised 1:1 session to assess your case
Access to all materials
Who's this webinar designed for?
The webinar is specially relevant for top management in medium-sized companies and business leaders in large companies responsible for making the strategic investment decisions and looking at business models and related opportunities that digital economy unlocks in their own business, with special attention to B2B businesses.
About your digital business trainer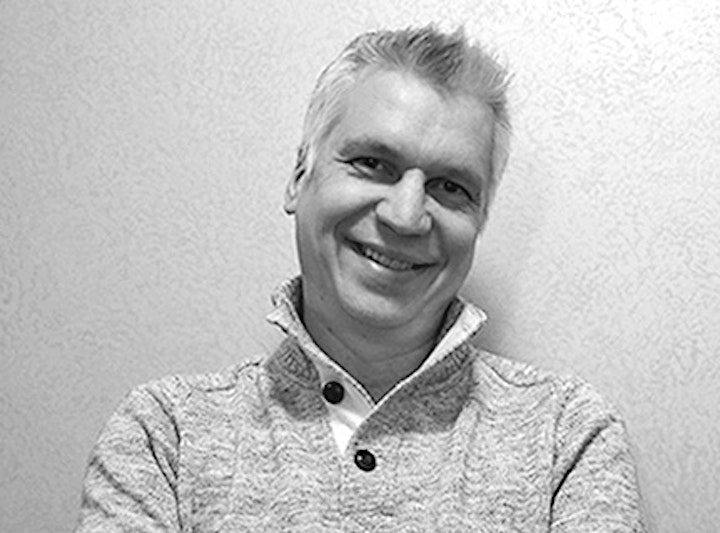 As a digitally native global entrepreneur:
Close to 25 years as global serial & portfolio entrepreneur (US, EU, Asia), with deep personal experience from successes & failures
19 years experience in developing digital applications to support various business processes
10 years for Startup Ecosystem development combined with online support tools, platforms & metrics
As a business advisor & ecosystem developer:
10+ years of startup mentoring & advisory with hundreds of startups & scaleups around the world, at various development stages and industries
12 years developing business support services & funding instruments for digital businesses
8 years of "living lab" development for Digitalizing Startup Ecosystems around the world
6 years in European Commission Advisory role.
If you have any questions about this webinar or would like to inquire about in-house training opportunities for your organization, please reach out to training@digiole.com