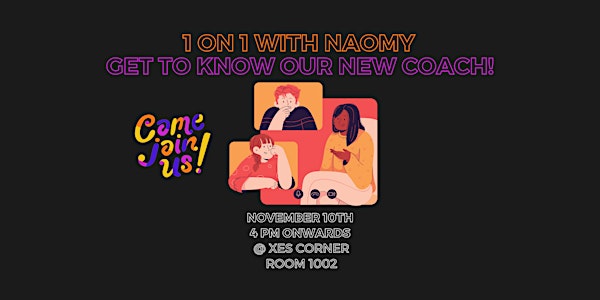 Effective Communication with Naomy
Learn why strong communication should be one of a leader's top priorities ⚡️
When and where
Location
Xes Corner, Haaga-Helia Pasila campus, 1st floor, room 1002 Ratapihantie 13 00520 Helsinki Finland
About this event
☀️ Naomy Hyvönen is a Communication Specialist, and an expert in corporate social responsibility. She's worked with several Finnish companies and currently works in her company Sustainable Communication as well as with the City of Espoo.
☀️ As a founder of Sustainable Communication, she challenges companies to leverage their focus on sustainability, providing practical strategies on how to implement social responsibility that directly leads to desired results. She is a driven business woman with several passions that propel her to achieving goals. One of those is her unwavered desire to see businesses succeed in developing result-oriented strategies in order to deliver the impact that changes market areas and accelerates company growth. But there's one passion she'll be delivering in XES event on 10.11: effective communication and storytelling.
☀️Naomy will be sharing her story, taking the audience through the landscapes of Kenya and right into the central part of Finland where she came study in 1997. But her journey as an entrepreneur really began in 2003.
☀️Communication is like a bridge that connects vast groups of people. Taken lightly it can become a solid wall that separates. But used effectively it builds trust, respect and creates conditions for sharing ideas and solving problems. Naomy will help you to understand why strong communication is one of a leader's top priorities.
🗓When? 4PM on the 10th of November
📍Where? Ratapihantie 13, 1002