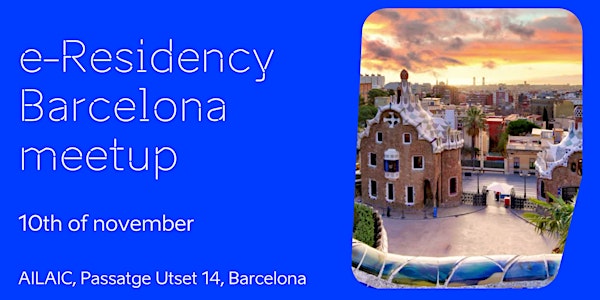 e-Residency is coming to Barcelona
Meet some of the team behind e-Residency, chat with other e-residents, and hear from experts!
When and where
Location
Passatge d'Utset, 14 14 Passatge d'Utset 08013 Barcelona Spain
About this event
Join us for an evening of networking and spend a few hours with other e-residents
During our event, we will be
- NETWORKING: share your experiences with e-Residency, meet new friends and business contacts.
- EXPERIENCE : enjoy networking and learning about Estonia, how it works and what awaits you as an e-resident. Hear from expert service providers and get answers to questions you might have about how to run your Estonian company.
- HAVE FUN! An informal evening with other e-residents, talk while enjoying the great food and drink!
Speakers:
Lauri Haav, Managing Director at e-Residency
Mercedes Gil, e-resident and Founder of Montessori British School
Jesus Picornell Alsina, Founder of Globalspark OÜ
Ignacio Nieto Carvajal and Miguel Pinas, Co-founders of Companio
Katrin Vaga, Head of International Communications at e-Residency
Cristina Diaz Alama, Head of Immigration and International Mobility, JDA SFAI Group