About this Event
THU 17/9 'Downtown Helsinki'
9:00–11:30 on site at Sofia Helsinki, Helsinki centre + online
In Helsinki we explore how to build a city with many vibrant thriving centres. During 'Downtown Helsinki' on Thursday morning we look for ways how to revitalize the hardcore city centre and how culture and commerce can together strengthen urban life. Participating in this topical conversation are:
Deputy Mayor Anni Sinnemäki / City of Helsinki (FI)
Peggy Bauer / Helsinki City Markkinointi ry (FI
Pärtel-Peeter Pere / Future Place Leadership (SWE/EE)
Soumia El Ghazouani / NCC (FR/SWE)
Raoul Grünstein / Nordic Urban (FI)
Eeropekka Rislakki / Viisi Tähteä (FI)
Tomi Aimonen / Ilmarinen (FI)
Tiina Pasuri / Helsinki Chamber of Commerce (FI)
Vesa Olkkola / Uusi Eliel (FI)
Leena Pihlajamäki / YLVA (FI)
Hanna Harris / City of Helsinki (FI)
Salla Vallius / City of Helsinki (FI)
The event will end with an interview with Mayor of Helsinki Jan Vapaavuori.
Program – Ohjelma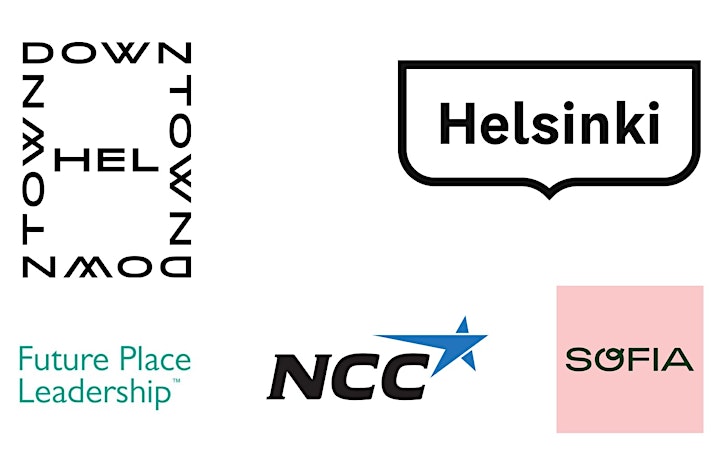 Want to join Nordic CityMaking as a Friend?
Nordic CityMaking Week is an independent initiative and a non-profit production by Helsinki-based office for citymaking Urban Practice. 2020 is the starting year for this forum and movement. It has been a strange year that has forced us to rethink the event many times. Despite all the changes we have wanted to remain committed to our goal: to make NCM as inclusive as possible. Read more on our website
The events of the first NCM Week are free of charge and most of them can be enjoyed online. If you would however like to support the movement as a Friend of Nordic CityMaking, you can do so by simply purchasing a voluntary 40€ 'ticket'. As a company Urban Practice will pay normal taxes and fees for each ticket – thus the ticket is not a donation per se. All support is greatly appreciated.
Friends of NCM will receive a special online publication of the NCM Week with articles, images and access to videos.
In case you already have registered a ticket and would still like to become a Friend of NCM, you can contact us directly by email: contact(at)nordiccitymaking.fi
Nordic CityMaking Week 2020
Hosting Cities & Main Partners: