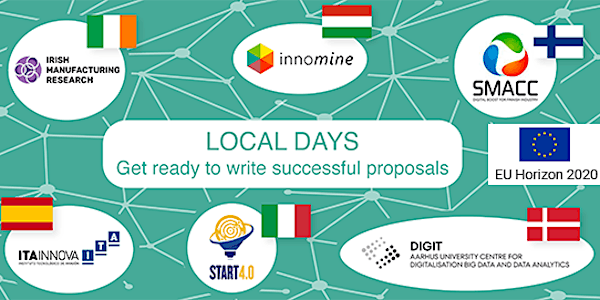 DIGITbrain Local Days - Finnish Edition
DIGITbrain OpenCall local event.
About this event
Are you a manufacturing SME and want to approach Digital Twin Technology for your manufacturing lines/technologies? The new OpenCall of the DIGITBrain project allows the development of pilot experiments with a co-financing of approximately 97,800 euros. In addition to the funding, the project aims at providing full support in developing a digital twin for your technology.
Attend the DIGITbrain Local Days - Finnish Edition and learn more about the details of this opportunity.
SMACC DIH offers a training workshop to provide information on the requirements for participation in the Open Call on Tuesday 15 March at 12:00 (Helsinki time). We will explain the details of the application process and guide companies towards a successful application. Our experts will be available to companies to clarify all doubts in an extensive Q&A session.