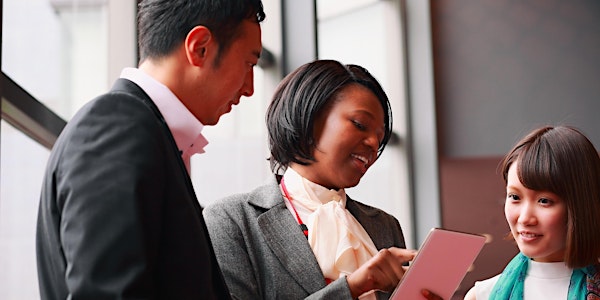 DEVELOPING INTERCULTURAL COMPETENCE -- ACCRA, GHANA October 12, 2017
Refund Policy
Contact the organizer to request a refund.
Description
DEVELOPING INTERCULTURAL COMPETENCE
---
Your Host: Alette Vonk
INTRODUCTION
Africa is full of opportunities and full of challenges: knowing how to navigate multinational settings in and from Africa is a pre-requisite for success. We will use Hofstede's 6D model to shed light on professional differences between this and other continents and we will apply it to the differences among African countries on this vast land.
GOALS
The developing Intercultural Competence training will make you better equipped when faced with the challenges of intercultural business, enabling you to work effectively and confidently in an ever-changing world. You will gain a deeper understanding of what it means to work across borders and discover how to utilise cultural competence as a strength when dealing with cultural diversity.
LEARNING OBJECTIVES
Using a multi-method approach including case studies and lively intercultural discussions, this
programme will:

Introduce you to Hofstede's 6-D model, a scientifically based tool that will optimise daily working practices in an intercultural context
Increase your knowledge of and insight into the importance of your own culture in determining your behaviour
Emphasise the significance of other cultures' behaviours, assumptions, reactions, and expectations
Sensitise you to identify and deal with cultural challenges in your day-to-day work
BENEFITS FOR THE PARTICIPANTS
By completing the Intercultural Competence training programme, the participant will be able to:

Anticipate and react appropriately to culturally sensitive situations
Understand the reasons behind conflicts in which culture is involved
Better recognise, understand, and effectively deal with your own experiences in an international context, with the help of the 6-D model
Be mindful of your own culture and the effects it has on your daily work practices and understanding
AUDIENCE
Managers and employees who want to work more effectively in a global environment.
CONTENT

What is culture and the impact of cultural values on behaviour in business
Hofstede's 6-D model on national culture - a research-based methodology
Application of the 6-D model in real life context
Real-life case studies, simulation games and discussions
Action points
The interactive and practical nature of the workshop allows the participants to immediately apply
their skills to increase their effectiveness and competence when working internationally.