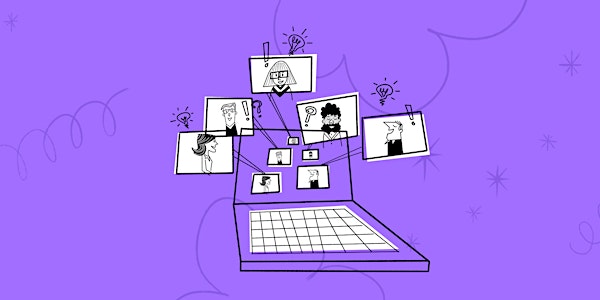 Creating Participative Learning Experiences Online
An exploration into organisational learning tools, games and methods to increase engagement in workshops, trainings & meetings.
Date and time
Tuesday, April 27, 2021 · 7 - 8am PDT
About this event
How to facilitate participative learning experiences online?
There are dozens - or probably hundreds of methods, tools and games to improve engagement in workshops. In this participative session, we'll explore some of our favourites and invite you share your own!
About this Event
We explore the topic within the organisational learning context in workshops, trainings & meetings.
As a result of the event, we'll gather full listings of all the ideas and best practices, so each participant will walk away with an extensive toolbox full of tips and tricks.
"The World of Insights team is a great source of inspiration and to help us keep pushing the boundaries about how innovation and learning experiences could be designed." -Catherine Wallwork, Head of Innovation Engagement & Mindset, Deloitte Ventures
Agenda
4.00pm CEST Welcome to Zoom! Bring your own coffee or tea.
Welcome & Check-in
Inspiration
* Participative learning - What is it and why?
* Some examples of participative learning in action
Sharing and Learning
What is the best experience of participative learning you have encountered? What actions did it lead to?
Harvesting
Harvesting ideas for participative learning and engagement:
* Methods (World Café, Open Space, Design Sprint etc.),
* Tools (Miro, Padlet,..),
* Games (ice-breakers, WoI games, etc)
* Other ideas and resources
Check-out
5.00 pm CEST | End of Workshop.
Who it's for
People Development; HR leaders, training managers and designers, corporate academy staff, learning and development managers, executive education and employee experience professionals.
Learning facilitators; Coaches, facilitators, designers, trainers and other corporate game changers.
Eliza Hochman
Eliza is a thought leader and facilitator on learning and organisational change. A design thinker by heart, she is the Director of Learning Experience Design at World of Insights and a visiting lecturer at Vlerick, HEC Paris and Henley Business School.
Practical Information
Where:
This is an online workshop broadcast via Zoom. You will receive the link closer to the event date via email. You will need a stable internet connection and a working microphone. We ask all participants to have their webcam on to have an engaging, participative learning experience.
Tickets and cancellation:
Tickets are free of charge. We have a limited number of tickets for this participative workshop and priority will be given to corporate HR and people development. If you register, but your plans change, please cancel your ticket in advance so we can offer your seat to people on the waiting list.
No recordings will be available.
Local time
About the organizer
In our workshops, you will learn critical soft skills that are typically hard to internalise. We bring together world class experts combined with experiential learning and collaborating with peers.
You will walk away with new ideas for designing engaging corporate learning, while learning about hot topics in leadership and organisational development.