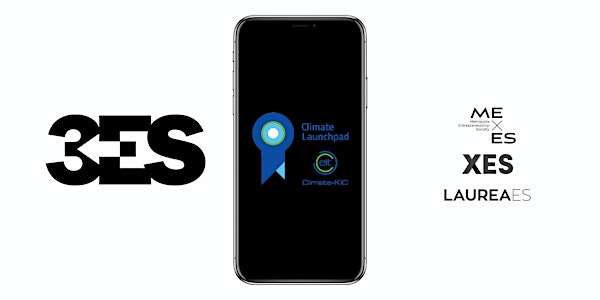 Climate Launchpad National Final - Finnish Edition
This is it – sustainable innovation at its best.
About this event
Welcome to the Finnish national finals of Climate Launchpad. It's 100% digital and 100% exciting! 🤩
Climate Launchpad is the world's largest cleantech business idea competition. Their mission is to unlock the world's start-up cleantech potential and accelerate innovations that address climate change. To do this, they scout talent and help them grow their sustainable ideas into global businesses. The competition is organized for the eighth time this year and it is divided into sections from national competitions to regional ones, finally ending in global finals. The organizing party for the Finnish edition is 3UAS, including XES Helsinki, LaureaES and MetES.
The Finnish finals consist of seven amazing start-ups who have been taking part in the Finnish competition with their respective business innovations. The teams have received coaching throughout the process to get the best possible results, and will finally pitch the final solutions to you and the deciding Jury on August 15th. Out of all participants, the top three will receive great prizes for their performance and then move onto the regional finals organized later in the fall.
Anyone is free to join the event and see the final pitches given by the Finnish participants. Registration to participate in the event is needed beforehand.
Date: August 15th, 2022
Time: 4 - 6:30pm
Location: Zoom (link will be distributed to registrants)
Audience: Anyone interested in sustainability, innovation and today's start-up world
The Agenda of the event will be updated closer to the day of.
This is a significant opportunity for you to dive into modern solutions for sustainability. Toward a more sustainable future! ⭐️