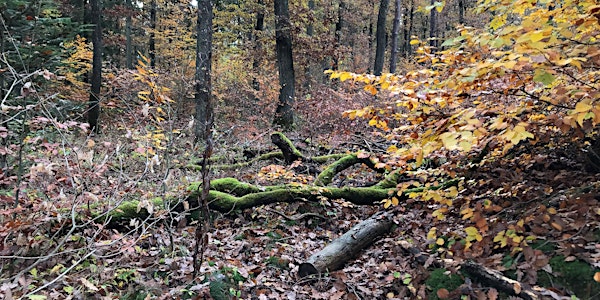 Climate change adaptation and biodiversity conservation in Europe
Are climate change adaptation, mitigation and biodiversity conservation in European forests two sides of the same coin?
About this event
With this virtual event, we follow up on our webinar on the EU Forest Strategy on September 22nd, 2021, where we discussed the pathways for action for strengthening the important role of forests in achieving Europe's biodiversity, ecosystem services, and climate change targets.
Questions to be addressed in this webinar are:
How are climate change adaptation and mitigation linked to forest biodiversity conservation in the EU's forests, and what are the major trade offs and synergies?
What are the best management and conservation approaches to optimise synergies?
How can the EU policy implementation and financing instruments contribute to balancing the trade-offs in the provision of different regulating forest ecosystem services?
Moderated by NZZ climate reporter Kalina Oroschakoff (former correspondent for POLITICO Europe) the webinar will start with scientific inputs by Jürgen Bauhus (Chair of Silviculture, Freiburg University) and Georg Winkel ( Professor of the Forest and Nature Conservation Policy Group, Wageningen University).
IUCN and European Forest Institute have joined forces to produce a series of webinars on Increasing biodiversity and climate change resilience in forests for a successful European Green Deal for the SINCERE project and Integrate Network stakeholders, to debate key issues related to forests and their biodiversity and ecosystem services, such as climate change resilience, circular economy, health and wellbeing and green jobs.
The SINCERE/INTEGRATE webinars bring together scientific experts, forest management experts, civil society, policy-, and decision makers at EU, national and local level and aim at triggering the sharing of ideas and best practices for upscaling investment in the natural diversity of our forests in response to climate change, the biodiversity and health crisis simultaneously. The webinar series also draws on EFI's and IUCN's participation in the Circular Bioeconomy Alliance.
Programme
10.30 – Opening of the webinar
10.45 – Scientific Intervention - Climate mitigation and adaptation options in European forests, and trade-offs and synergies relating to biodiversity - Jürgen Bauhus, University of Freiburg
11.00 – Scientific Intervention - Whose resilience – socio-economic perspectives on the forest-climate change-biodiversity triangle – Georg Winkel, Wageningen University and Research
11.15 -Panel discussion
• Peter Loeffler, DG Climate Action of the European Commission
• Daniel Roures Rego Spanish Ministry for the Ecological Transition and the Demographic Challenge - current chair of the Integrate Network
• Jürgen Bauhus, Chair of Silviculture, Freiburg University
• Kelsey Perlman, Forest and Climate Campaigner, FERN
12.10 - Q&A
12.30 -End of the Webinar
Cover image: Gesche Schifferdecker