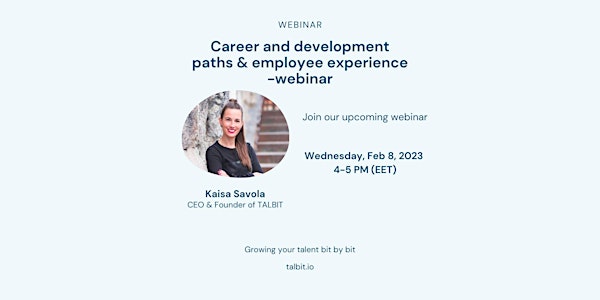 Career and development paths & employee experience -webinar
We will talk about career and development paths and how making them visible can improve the employee experience and reduce turnover.
About this event
We will define what career and development paths are and get familiar with McKinsey's research, where 41% of people said that the reason for leaving their jobs was the lack of career and advancement opportunities.
We will familiarize ourselves with Talbit's career and development path model, how it visualizes current skills, and skill gaps and ensures the right competence in the future.