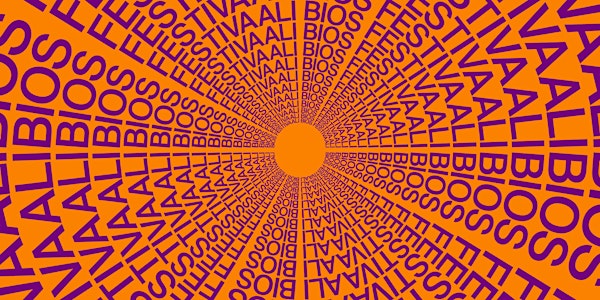 BIOS-festivaali 12.-13. lokakuuta
BIOS kutsuu ystävänsä ja kestävän yhteiskunnan rakentajat ensimmäiseen BIOS-festivaaliin 12.-13. lokakuuta!
When and where
Location
Valkoinen sali 16-18 Aleksanterinkatu 00170 Helsinki Finland
About this event
BIOS-festivaali
Ajankohtaiset tiedot festivaalisivustolta: https://festivaali.bios.fi
12.-13. lokakuuta 2022 Valkoisessa Salissa (Aleksanterinkatu 16-18, Helsinki)
Ilmainen osallistuminen, mutta vieraiden on varattava itselleen joko yhden tai kahden päivän lippu etukäteen.
KESKIVIIKKO 12. LOKAKUUTA
18.00 Ovet auki, baari auki
19.00 Konsertti, "Ekologinen jälleenrakennus", Timo Lassy & Teppo Mäkynen, Minttu Mustakallio
21.00 DJ-musiikkia, baari auki
23.30 Tilaisuus päättyy
TORSTAI 13. LOKAKUUTA
12.00 Tervetuloa, Karoliina Lummaa
12.05 "Maailman tila ja Suomi", Ville Lähde
12.25 "Teollisen murroksen tiedevetoinen suunnittelu", Paavo Järvensivu + videokommentit tiedepaneeleilta
13.00 Politiikkapaneeli, "Määrätietoinen siirtymäpolitiikka ja teollisen murroksen suunnittelu seuraavassa hallitusohjelmassa", osallistujat vahvistetaan myöhemmin
13.50 Asiantuntijapaneeli, "The role of state in ushering a green economy – examples from Europe", Demos Helsinki fasilitoi, osallistujat vahvistetaan myöhemmin
14.30 "Kohti kiristyvää talvea", BIOS-ekonomisti Jussi Ahokas
14.45 Päivän yhteenveto
15.00 Tilaisuus päättyy
Tilaisuuden rahoittaa Koneen Säätiö.