Location
K. Suns
83/85 Elizabetes iela
1050 Rīga
Latvia
Četrās dienās četras filmas bērniem un vecākiem!
About this event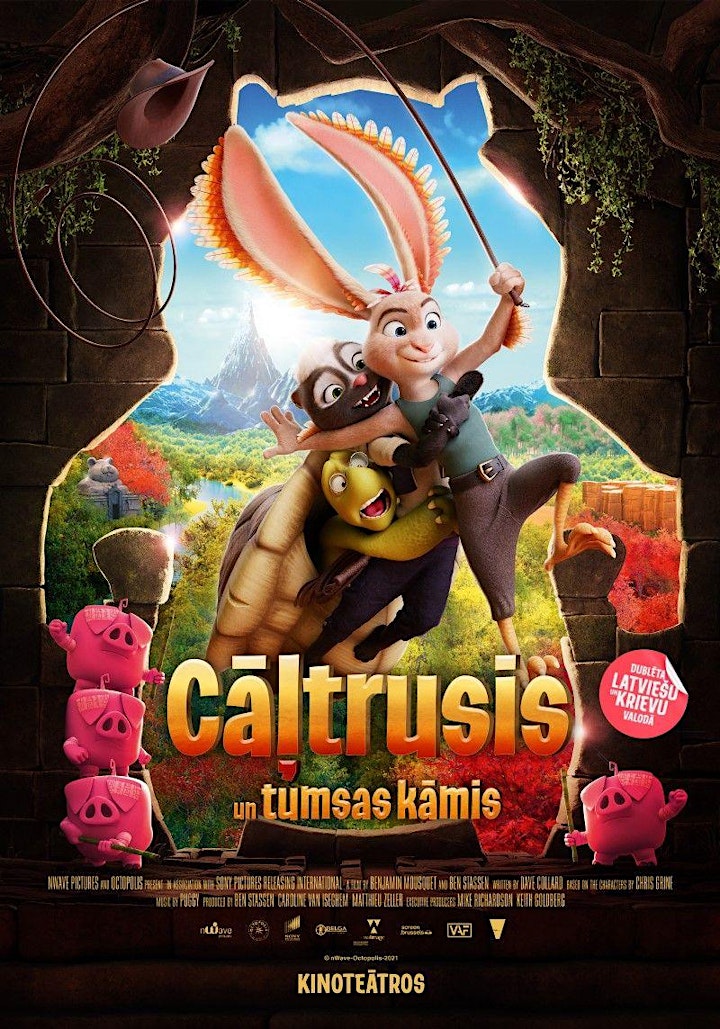 Cāļtrusis un tumsas kāmis / Chickenhare and the Hamster of Darkness
Režisors: Ben Stassen, Benjamin Mousquet
Beļģija, Francija, 2022. 1'31
Harismātiskais un drosmīgais Cāļtrusis vairāk par visu pasaulē sapņo kļūt par piedzīvojumu meklētāju. Pa pusei trusis, pa pusei cālis – viņā apvienotas abu dzīvnieku labākās īpašības. Cāļtruša avantūristiskā ceļojuma mērķis ir atrast senu artefaktu – noslēpumaino Tumsas Kāmi.
Filma dublētas latviešu valodā.
Bērniem un vecākiem ar bērniem ieeja bez maksas.
Pasākumu atbalsta Valsts Kultūrkapitala fonds.