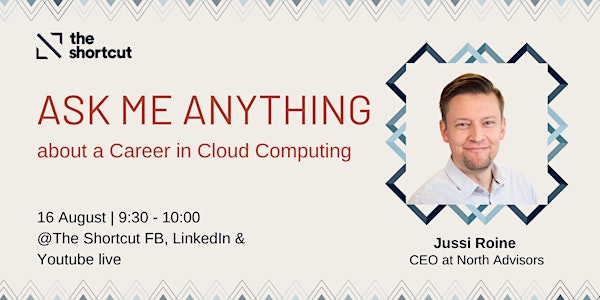 Ask me anything about career in Cloud computing
The Shortcut's Ask me anything is a monthly live Q&A show for the community.
About this event
What can a career in cloud computing look like?
Jussi Roine, CEO at Not Bad Security & North Advisors, will answer all your question on what jobs are available in the cloud and how you can secure a job in the field in our event "Ask Me Anything - About a Career in Cloud Computing".
Jussi has worked in tech for decades and is currently focused on Microsoft Azure, especially Azure Security. He even runs a podcast all about Azure called Ctrl+Alt+Azure.
Join us live on Tuesday, 16th of August, from 9.30 to 10.00 to get all your questions around a career in cloud computing answered.