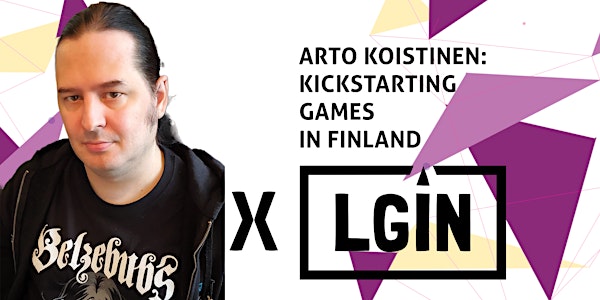 Arto Koistinen: Kickstarting Games in Finland
What to consider when running a Kickstarter for your Finnish game company? Join this talk to hear about Arto's success story!
By Living Game Intelligence Network
Date and time
Wednesday, May 24 · 6 - 7am PDT
About this event
Over the years, Kickstarter has solidified itself as one of the prominent options for seeking indie game funding. It is still technically not available in Finland, but that does not mean it's inaccessible for Finnish studios, just that there are some extra hoops to jump through.
Arto Koistinen, whose Random Potion indie company successfully crowdfunded their game in early 2022, goes through the practical aspects of setting up a Kickstarter campaign in Finland, as well as a handful of tips and best practices.
Arto Koistinen is a Finnish indie game developer who has been working in the industry since 2007 as a game designer, programmer, writer and other roles. He founded his first company Dicework Games in 2009 and is now heading his second studio, Random Potion.
NOTE: Keep an eye on your emails! You will get the Zoom link in your email before the event starts.
About the organizer
The game industry in Finland has an amazing culture of sharing.
LGIN, Living Game Intelligence Network, is here to make it easy for us all to keep supporting each other. It is a network of game startups and volunteer mentors – seniors and experts from all around the industry. Our goal is to help young game companies take flight faster and less painfully.
LGIN is completely free for the companies, and there are no strings attached. However, we do hope they'll join the mentor pool in a couple of years. It's all about giving back to the community.
We are located in Helsinki, but most of our events are online. Teams need to be in Finland. For mentors, location doesn't matter.