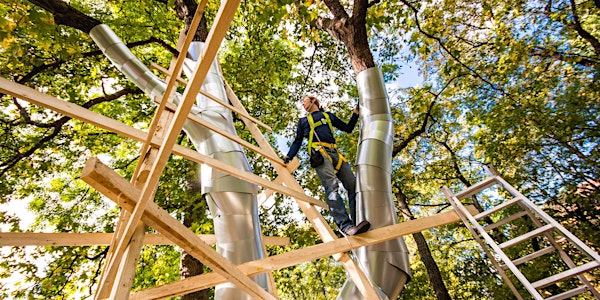 Antti Laitinen: NAIL TRUNK (private time slot for risk groups)
New Performance Turku Festival 2021
Date and time
Fri, Sep 3, 2021 11:00 AM - Sun, Sep 5, 2021 12:00 PM EEST
Location
Ekoluoto (Wäinö Aaltosen Museo) Itäinen Rantakatu 38 20101 Turku Finland
About this event
Private openings for risk groups
Maximum capacity 12 people per opening
Book a time with your name and you can bring your group (max. 12 person).
We highly recommend that the audience wears a mask in all our events.
Private openings:
Address:
Ekoluoto, Wäinö Aaltosen Museo side yard
Itäinen Rantakatu 38, 20101 Turku
Antti Laitinen: NAIL TRUNK is open 3.-5.9. 12:00-17:00 for everybody
Antti Laitinen: NAIL TRUNK
Nail Trunk is a participatory project where the trunk of a fallen tree is covered with nails in collaboration with the artist and passersby. The project's tree trunk is a piece of over 100 year old Populus 'Petrowskiana´, also known as tsaarinpoppeli ("Tsar's Poplar") in Finnish, that was cut down last winter due damage made by a bracket fungus. The tree was planted in Kupittaankenttä in the late 1800's and it grew 35 meters high and was over 6 meters in circuit. It is one of the biggest poplar trees that has been cut down in Finland.
Antti Laitinen: NAIL TRUNK
Nail Trunk on osallistava projekti, jossa kaatunut puunrunko peitetään nauloilla yhteistyössä taiteilijan ja ohikulkijoiden kanssa. Teoksessa käytettävä puunrunko on osa yli sata vuotta elänyttä tsaarinpoppelia, joka kaadettiin viime talvena Turussa lattakäävän aiheuttaman lahon vuoksi. Poppeli istutettiin Kupittaankentälle 1800-luvun lopulla, ja se ehti kasvaa 35 metrin korkuiseksi ja oli ympärysmitaltaan yli 6 metriä. Puu on yksi Suomen suurimmista kaadetuista poppelipuista.