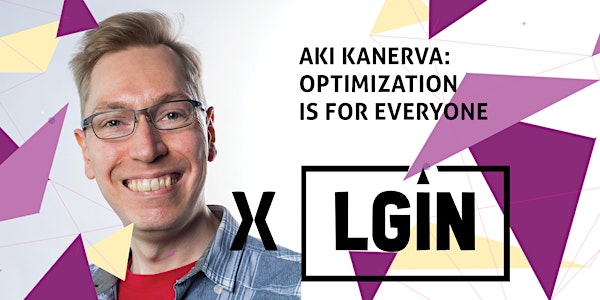 Aki Kanerva: Optimization is for everyone
Regardless of your discipline, learn what determines a game's performance and how the whole team can contribute to optimizing it.
About this event
In this 1.5h workshop aimed at developers, non-programmers and managers alike, you will learn about performance in non-technical terms, what managers should do when performance becomes an issue, and how to get started on the path of making performance a natural part of your development workflow.
We'll cover the following topics:
Understanding what costs performance and what doesn't
How every discipline (art, audio, design, UI, writing) can have an impact on performance
How to avoid shooting down ideas by thinking "this is probably too expensive on the CPU/GPU"
Leading and managing optimization as part of a game project
Building your personal analysis and optimization toolkit
Using profiling to avoid unnecessary optimization
There will be a short interactive workshop and plenty of time reserved for questions and discussion.
Aki Kanerva is a veteran indie developer who founded Virtual Air Guitar Company in 2006, has worn all the hats for 17 years, and has shipped 15 games, mostly on consoles. He speaks and translates the languages of people, processes, code, business, and marketing. He once optimized a Switch game from 15 to 50 FPS.
NOTE: Keep an eye on your emails! You will get the Zoom link in your email before the event starts.