Dieses Event ist beendet.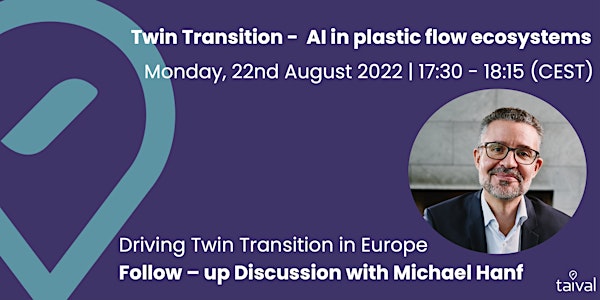 AI in plastic flow ecosystem - Discussion with Michael Hanf
A deep dive discussion on the usage of AI in a sustainable plastic flow ecosystem.
Zu diesem Event
After an impulse session at the AI2Go event on "Driving Twin Transition in Europe" from KI.NRW on Monday morning, Michael will enter into a deep dive discussion with you.
Based on the best practice presentation of AI in plastic flow ecosystem, he aims to start an open exchange of impulses and ideas. This helps us to better understand different views and possibilities of the integration of AI and digitalisation in the transition toward a sustainable and circular economy.
Join Michael towards the end of your work day to have a short open discussion and exchange to grow expertise and your network for a more digital and sustainable future.
We are looking forward to your participation and a lively exchange!