Event Information
Location
Nokia Arena
3 Sorinkatu
33100 Tampere
Finland
AI Hub Audio and Speech Technology Workshop is a free full-day audio event at Paidia workspace in Nokia Arena, Tampere.
About this event
We invite you to this full-day workshop to learn AI application theory, discuss data questions, experience company solutions, see demos and try some hands-on tutorials.
By whom? This workshop is a joint effort by AI Hub Tampere and MARVEL projects.
For whom? The workshop is open to representatives of companies that are interested in applications of audio and speech technology, and AI methods related to the fields
Program overview
Morning session:
9:00 Welcome
9:10 Overview of applications of audio and speech content analysis and processing
10:25 Coffee break
10:40 Audio and speech data for AI applications
11:10 Machine learning methods for audio and speech AI
12:00-13:00 Lunch break
Afternoon session:
13:00 Case studies from companies and projects: speech processing, industrial applications, music processing, smart cities, speech with robots
15:00 Coffee break + demonstrations
15:30 Hands-on programming tutorial
16:15-16:25 Closing
This program may be subject to change.
AI Hub Tampere project is funded by the REACT-EU funding instrument as part of the measures taken by the EU due to COVID19-pandemic.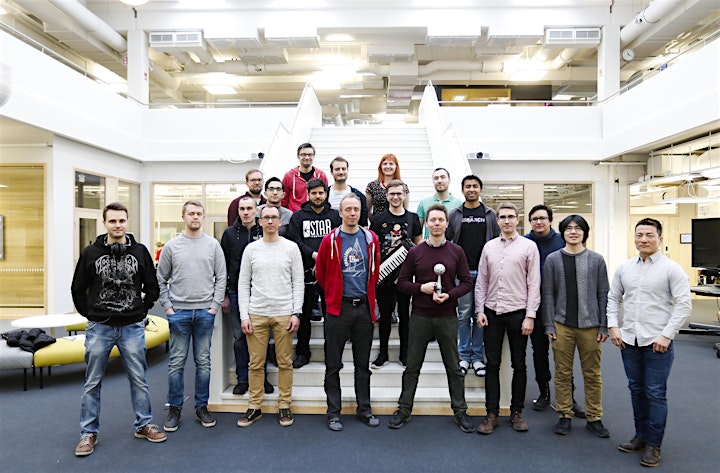 Date and time
Location
Nokia Arena
3 Sorinkatu
33100 Tampere
Finland