Location
K. Suns
83/85 Elizabetes iela
1050 Rīga
Latvia
Le festival du film francophone célèbre chaque année la diversité et la richesse du cinéma des pays de la francophonie.
About this event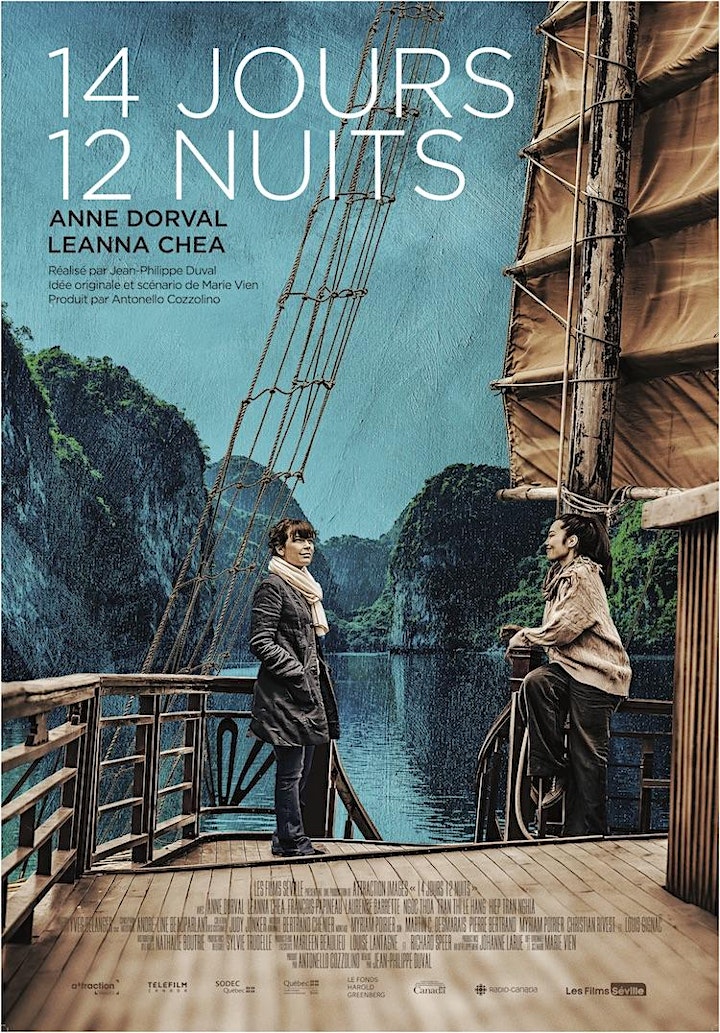 14 DIENAS, 12 NAKTIS.
Režisors: Žans Filips Duvāls
Valsts: Kanāda, 2017
Žanrs: Drāma
Filmas garums: 1h 39 min
LIdz 16 g.v. – neiesakam
Brodēra dodas ceļojumā uz Vjetnamu, viņas adoptētās meitas dzimšanas vietu. Viņa vēlas satikt sievieti, kura reiz bija viņas meitas auklīte. To darot, Izabella uzzina par meitas bioloģiskās mātes eksistenci un atrašanās vietu. Šajā satriecoši skaistajā ceļojumā Izabella iepazīst savas meitas dzimteni caur tās sievietes acīm, kas dāvāja dzīvību viņas meitai. Is ceļojums liek abām sievietēm atklāt savus visdziļākos noslēpumus. Filma izvēlēta, lai pārstāvētu Kanādu cīņā par Oskaru kā labākā starptautiskā kino filma 2021. gadā. Filma tika nominēta 2014.gada Kanādas kinoakadēmijas balvai sešās kategorijās, no kurām ieguvusi divas - par labāku filmu un labāko aktrisi.
Franču valodā ar subtitriem angļu valodā, tulkojums latviešu valodā austiņās.
Apmeklējot kinoteātri, jāuzrāda kino biļete, personu apliecinošs dokuments , EU atzīts, derīgs Covid-19 vakcinācijas vai vīrusa pārslimošanas sertifikāts (QR kods). Apmeklētājiem, kuri jaunāki par 18 gadiem, Covid-19 vakcinācijas vai pārslimošanas sertifikātu uzrādīt nav nepieciešams.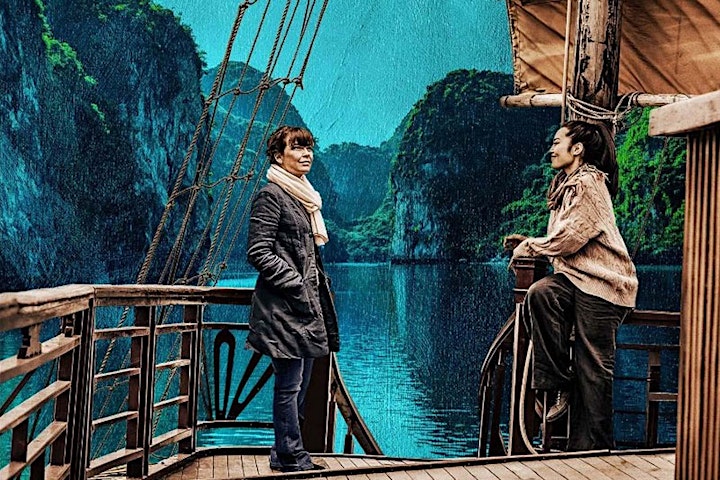 ''14 jours, 12 nuits'' de Jean-Philippe Duval, Canada
Le 19 mars, à 17H30 au cinema K.Suns (Riga, rue Elizabetes 83/85)
Isabelle Brodeur, une océanographe qui a perdu sa fille d'origine vietnamienne nommée Clara, s'envole vers le pays d'origine de celle-ci. Son pèlerinage la mène à la rencontre de la mère biologique de Clara, Thuy Nguyen, qui travaille comme guide touristique pour une agence de voyages à Hanoï. Tiraillée entre la peur et un désir viscéral de rencontrer cette femme, Isabelle s'inscrit à un tour guidé privé offert par Thuy. Le film est choisi pour représenter le Canada dans la course pour l'Oscar du meilleur film international en 2021. Le film a été nominé pour le prix de l'Académie du film canadien 2014 dans six catégories. Il a obtenu deux prix - le meilleur film et la meilleure actrice.
Film en français avec sous-titres en anglais et traduction en letton. Entrée gratuite.
Lors d'une visite au cinéma, vous devez présenter un billet de cinéma valide, une pièce d'identité, un certificat de vaccination contre la COVID-19 valide et reconnu par l'UE ou un certificat de rétablissement de la COVID-19 (code QR). Les visiteurs âgés de moins de 18 ans n'ont pas besoin de présenter un certificat de vaccination contre la COVID-19 ou de rétablissement de la COVID-19.
When visiting the cinema, you must present a valid movie ticket, identity document, EU-recognized, valid COVID-19 vaccination or COVID-19 recovery certificate (QR code).Visitors under the age of 18 do not need to present a COVID-19 vaccination or COVID-19 recovery certificate.